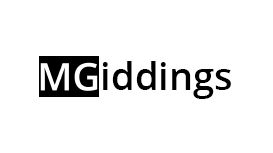 I'd always been interested in photography and my first film cameras was a Praktica MTL-50 which was purchased from Argos.
My career in photography, actually started by pure luck. I arrived early to work one afternoon before anyone else had arrived. By virtue of being the first person to arrive, I was fortunate enough to be sent on a photography course the following month.
After I left London and moved to Norfolk I thought that part of my life was over. Up until then I hadn't even seen a bride through a viewfinder. However, I was asked to photograph a wedding in Norwich. This turned in two, then four and then eight. I gave up my job in IT and went full time as a self-employed photographer. I photographed models, took portraits (see samples below) but my soul was in capturing weddings.
Nowadays, I solely photograph weddings. It's my speciality. Especially creative, low light images.
Reviews and Ratings
Words cannot describe the joy of looking through your wedding pictures and having the entire day captured perfectly with pictures you would only wish for. Found by my friend as a last minute panic due to being let down- best let down ever!! Thank you just isn't enough.
Would just like to say what an amazing photographer! Our teaser photos are absolutely amazing and we can wait to see them all! Was made to feel so at ease by Martin and his talent is just endless! Thank you Cheryl and Paul Sharp.
Amazing photographer, my wedding photos are stunning.