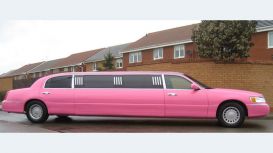 What a great idea! My wife still talks about the day I showed up in a stretch limo to take her and our new daughter home. It's been well worth every penny I spent! Diamond Limos, the number one North East limo hire company, recently had the pleasure of driving X Factor finalists Bad Lashes and Desire! Diamond Limos is the North East's leading Limo Truck Hire company. Our Limo Trucks are the Biggest, Wildest, Longest Limo Trucks in the North East - nobody else can compare! At Diamond Limos, we are striving to stay the number one limo company for the people of the North East.
Our exceptional service cannot be matched by any other Limo Hire company. If you have used our services or hired any of our cars and enjoyed the experience, we would be delighted if you could tell others about us. On the other hand, if you have any questions or comments regarding Diamond Limos, please Tell Us. We are always excited to hear from our customers, and we implement many of the ideas that are sent to us.
---
Reviews and Ratings
We do not have any reviews about Mr & Mrs Wedding Cars available right now.