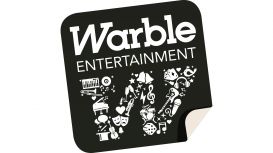 At Warble we know that planning a wedding is crazy! There's so much to do… choose a date, pick a venue, invitations, seating plan… and, this is before you even think about a dress, the caterers, the entertainment, band and any other supplementary music… it's never ending!! But, would you have it any other way? Nah, neither would we because we LOVE weddings! However, no matter how much you love being a 'Monica' when it comes to showcasing your organisaton skills, there may be the odd stressful moment. But as far a booking a band or entertainment to keep your guests amused, we can relieve the hassle…
Chances are that you don't hire bands or entertainment often. In fact, your wedding may be the only time in your life that you actively have to find and hire a wedding band, DJ, or performer… and we can help! With years of experience at providing the best wedding entertainers and professional musicians for brides and grooms we make the whole process extremely easy. Our simple and secure booking process means you just have the fun part of picking the perfect act. We can provide plenty of entertainment ideas… have a look at our recommendations below to get you started... or, speak to one of our helpful coordinators.
Hire a professional band or entertainer for your wedding day.
Photos
What Happens When You Hire a Band or Entertainer with Warble
At Warble Entertainment Agency we vet all of our musicians for quality to ensure that you only receive the best bands in the UK. We have a huge choice of groups available with all styles catered for, including Rock, Pop, Jazz, Swing, Soul and Motown. So, whether you are looking to find a band for a wedding or need one for a corporate party… we can help.
With entertainers ranging from hilarious celebrity lookalikes and comedians to unique sword swallowers and fire performers, you can truly add your own personality to any party or event. Hire an act for a vintage or boho wedding, or an artist to stun at a corporate event. From the sublime to the ridiculous, be sure to add something different with Warble Entertainment Agency.