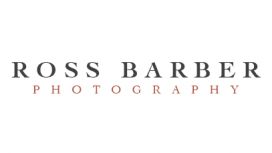 My name is Ross and I am a Wedding Photographer in Scotland. Ross Barber Photography is based near Edinburgh in the small village of Broughton.
I started my working life as a Commercial Diver in glamorous locations such as Hong Kong and Canary Wharf! Pondering life at a depth of 65 meters I decided a safer working environment was needed. After 6 months travelling overland from London through Africa and then on to Cape Town and rural New South Wales to play rugby I settled back in Edinburgh.
My style of wedding photography is documentary reportage, this means that I have an unobtrusive approach. I specialise in capturing the special moments that you will treasure forever, this results in pictures which are natural, engaging and unique.
Great wedding photography tries to tell a story. I focus on the relationships between people, capturing their expressions and emotions, often taking the picture without anyone knowing. I try to document every key moment, from getting ready shots through to the first dance. The results are a compelling story of your wedding day told naturally.
---
Services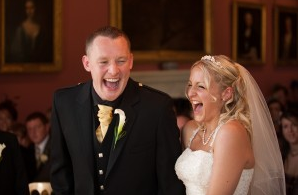 Wedding Photography Scotland | Ross Barber Photography uses documentary reportage photography to capture images that you would not think possible; one client Described Me As A "Ninja". I try to be as innovative and unobtrusive as I can possibly be to allow you all to enjoy the day. I will gently guide you through your photography shoot allowing you to enjoy all aspects of your time together. The time spent during your wedding photography is the only time that you will have on your own in the entire day until you leave in the evening. You will relish the peace and quiet away from your family and friends for a moment or two!!
I will not put you in any 'poses' or ask you to do anything that makes you feel uncomfortable. 99% of my clients ask for the same kind of images – unposed, happy, relaxed, reportage type of images
I will provide you with images captured by Wedding Photojournalism but also with contemporary wedding photography by using off camera flash to create vibrant and stunning images.
Wedding Photography Scotland winton house weddingsDuring your wedding I will capture images using a documentary reportage style of Wedding Photography; I will let you interact with each other naturally whilst taking photographs all the time capturing the little moments and glances you share with each other.
What I try and do with each couple is set aside a little time to create something a little out of the ordinary; an image that has the 'Wow!' factor. During your Pre Wedding Shoot we will talk about creating these kind of images that set me apart from other wedding photographers in Scotland and make your wedding photos unique. It might take a few minutes to set up these shots but they are more than worth every moment. I will use creative lighting techniques to create these wonderful images into a pieces of art that you will treasure for years to come.
What I will stress is that this will not take a lot of time; I am completely aware that you do not wish to spend time away from your family and friends who have travelled to be with you. I want you to relax and spend time with them; that is why I will usually only ask for about 45 minutes in total for your wedding photography shoot. By going through the pre wedding photography shoot we will know what will work and what will not and be able to work together quickly to create your wedding photographs.
Wedding Photography Scotland bride at Cameron House weddingNaturally there will be time to photograph all of the usual group wedding images of friends and family along with the wedding speeches and the laughter and emotion associated with them. When it comes to your first dance I will capture images using professional lighting to fully show the wedding venue at its best and all the fun and energy as your guests relax and let their hair down!
Reviews and Ratings
We do not have any reviews about Ross Barber Photography available right now.