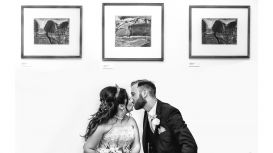 FEATURED

(3)

07595 388638
Hello! I'm Declan West, a Welshman living in Manchester. I've been a wedding photographer now for around 8 years and began to develop my wedding videographer skills 4 years ago. Since then I've

met the most weird and wonderful people, and wouldn't change it for the world! I work in a very relaxed, professional manner – last thing you want on your wedding day is someone becoming an extra burden. I work to how is best for you; invisible documentary style or orchestrated posed photographs.
Wedding photography & videography:So, I offer both wedding photographer and wedding videographer services.
Laura Hinds, Bacup, Lancashire
Declan shot our wedding earlier this year, he was professional, understanding, approachable and happy to reassure me during my wedding planning meltdowns!

He was creative, ensuring he captured the shots we wanted and more. He was "invisible" enough so we didn't feel like we were being photographed all day.

The results are beautiful, we are so happy. I would definitely recommend Declan West Photography to anyone!
Declan is a highly skilled photographer, he captures every detail & special moment just perfectly Keeps everyone feeling at ease & comfortable, resulting in an enjoyable stress-free environment... which I think is so important especially on your wedding day!!!! I can't recommend him highly enough, awesome guy and I look forward to working with him again in future.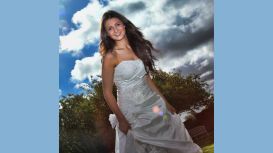 wowtasticphotography.co.uk
WHY BOOK SEVERAL SUPPLIERS WHEN HERE AT WOWTASTIC HQ WE OFFER Photography, Videography and an evening Photobooth see our final wedding of 2014 for an example of all three offerings. Our final wedding

of 2014 was held at the Holiday Inn, Ellesmere Port to celebrate the wonderful Christmas festive wedding of Jacqui & Stuart. Such a gorgeous day, weather was amazingly sunny and dry although a little cold.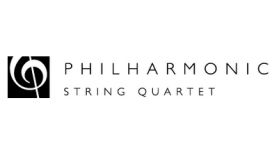 philharmonicstringquartet.com
The Philharmonic String Quartet is a group of professionally trained musicians who have formed one of Britain's premier ensembles. Performing for weddings and events across England in London,

Birmingham, Cardiff, Manchester, Liverpool, Chester, Leeds & Sheffield. We are offer top level performances at a price to fit your budget. With 100's of outstanding performances we have built a solid reputation both musically, and visually.
mikedeakinphotography.co.uk
I am a Wirral based photographer, specialising in wedding photography, portrait photography and theatrical headshots. Please take a tour of the site, see samples of my photography in the galleries and

find out more about my approach to making the photographs I take of you match up to your needs and expectations. My wedding photography is a contemporary, reportage style, designed to capture the real magic and emotions of your day.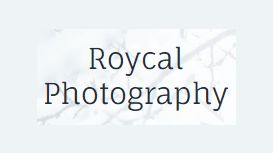 If you are looking for a professional photographer to create beautiful photographs of your wedding or to record almost any special occasion in your life, you have come to the right place! Covering

mostly the Wirral, Liverpool, Chester, Cheshire, North Wales, but able to travel anywhere in the UK, we specialise in beautiful, reportge style images to captuire the real spirit of your day!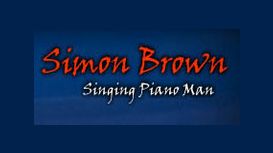 Born in Birkenhead near Liverpool, England, Simon comes from a very musical family and began playing piano at the age of 4. Already by the age of 7, he was performing on the piano at primary school

and soon composing his own songs about love in year 4. For his 15th birthday, as there was no longer a piano at home, his Dad bought him a KD28 acoustic guitar from Hessey's in Liverpool so he could learn guitar with his 2 cousins.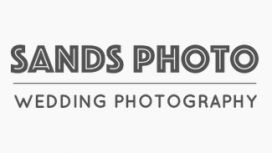 Sarah McDonnell Photography is actually a team of 2, Stuart & Sarah. We've been together since we were 18 and finally got married in 2014 after a very long engagement! We have 2 lovely children, Lucy

& Tom, and live in Irby on the Wirral. Both Sarah & Stuart are fully experienced award winning wedding photographers, and we've both been photographing weddings for around 7 years.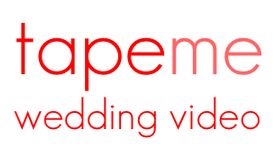 Welcome to TapeMe wedding video, a Wirral based professional wedding film production company, working throughout Cheshire, Liverpool and further afield. Since 2007, we have specialised in producing

beautiful, cinematic wedding films that capture the joy, excitement, and emotion of your wedding day, so you can continue to enjoy it for years to come.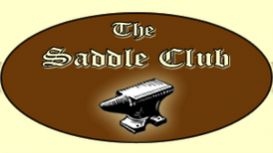 Prenton was originally 'Prestune', a Celtic name meaning a forest 3 miles wide by 3 miles long The local Celts, were known as Cornovii, and are known to have been foresters and farmers. Given the

location on the Wirral they would have had an abundance of local produce. The Saddle Club was part of a larger farm called lower farm. The farm was tied to nearby Prenton Hall which is listed in the Doomsday Book.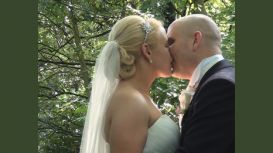 silveracornproductions.co.uk
We will always use Two Professional, Broadcast-Quality Camcorders and Top-Quality Equipment to film your wedding or event. Using two cameras enables us to capture all of the magical little moments

that make up your big day. We are Competitively-Priced and have a Wide Range of Packages and Optional Extras for you to choose from so that you can custom-design your perfect wedding video, tailor-made to your exact requirements.