Recommended Wedding Services Companies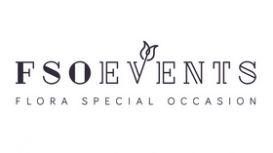 floraspecialoccasion.co.uk
Owned and run by Nicola Mehio, a qualified Florist and Balloon Decorator (NABAS member), Flora Special Occasion is your one stop shop for all your event decoration needs. Whether it is floral design,

balloon decoration, chair cover, linen or prop hire, we do it all. So why deal with multiple suppliers, when you only need one!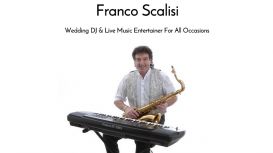 DJ in St Albans for Weddings, Italian Weddings, Mobile Disco, Birthday Parties, Corporate Events, Anniversaries and Live Music Entertainment. Portable appliance (or PAT) testing is a requirement by

law. It involves the testing of all electrical equipment to be used at your event that requires a mains supply.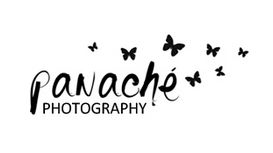 Panaché specialises in Documentary Wedding Photography in Devon and surrounding areas using the luscious scenery and coastlines to frame your wedding photos. Not only do I have wonderful couples to

work with, but we have some of the most picturesque scenery in England! We are surrounded by Countryside, Coastline and Moorland providing some amazing backdrops for your wedding photographs.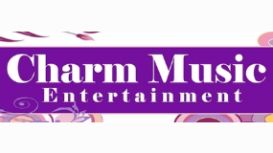 Charm Music is one of the leading live entertainment agencies in the U.K. today, with hundreds of the very best professional live bands, gospel choirs, DJ's, Magicians, Toastmasters and entertainers

available to hire for your event. We are recommended by the country's leading wedding planners, Brides magazine, supplying over 2000 weddings and corporate events every year across the U.K. & internationally. Charm Music provide the best in professional entertainment, making your event one to remember.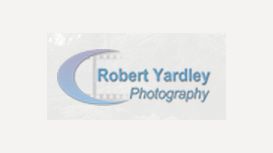 I have been passionate about photography since my schooldays, and it has been a full time occupation since 1989. Although I have also had the pleasure of other varied photographic assignments, Wedding

photography has always been my specialised area, and photographing weddings still gives me the greatest pleasure.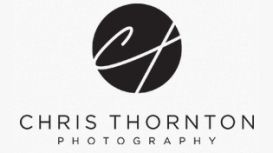 christhorntonphotography.com
At the weekend I was excited to be back at The West Yorkshire Playhouse to photograph the Youth Theatre's Sharing performance. Every time I shoot the Youth Theatre I'm blown away by the talented

people that perform. There were some amazing performances on Saturday.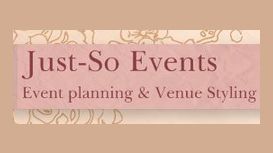 Just-So Events is based on the belief that our customers' needs are of the utmost importance. Our entire team is committed to meeting those needs. As a result, a high percentage of our business is

from repeat customers and referrals. Weddings are such a special time and we believe that the experience should be "Just-So".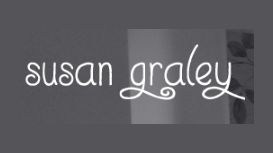 weddinggownsbysusan.co.uk
Based in the heart of Coventry our beautiful bridal boutique is situated on medieval Spon Street in a lovingly cared for 15th century building that provides a unique atmosphere for our beautiful

brides and wedding parties. Enjoy a glass of fizz and a piece of cake surrounded by antique wooden beams and gorgeous designer wedding dresses with our attentive and experienced staff on hand to help you find your perfect dress!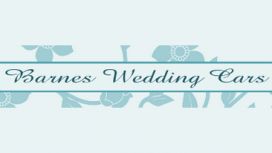 Barnes Wedding Cars are based in Ferndown, Dorset. We have been supplying top of the range wedding cars in Bournemouth, Poole, Christchurch and the surrounding areas for 20 years. With an enviable

reputation for providing an excellent service and with hundreds of happy brides, Barnes Wedding Cars can ensure your needs and requirements will be exceeded. We have the largest fleet of privately owned wedding cars in the area, we can offer you reliability and a professional service.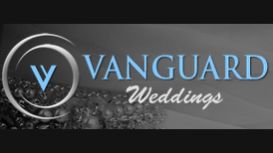 We are a professional wedding videography company based in Manchester, Preston and St Helens, Merseyside. We aim to capture your special day and provide you with an amazing wedding video that will

keep the memory of your special day alive forever. For some quick answers to questions you may have, why not check out our FAQ. You have captured our special day in such a magical way, absolutely amazing film, which we love to watch. Thank you so much.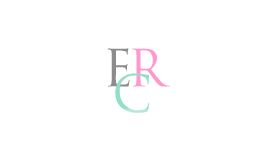 With 30 years experience, you could not meet two people more passionate about creating beautiful, unique cakes, both in design, and quality of taste. Join us for a cuppa to discuss your Wedding Cake

requirements, dreams, ideas, designs and more, whilst enjoying our gorgeous Emily Rose Cake samples! Make an appointment here, and visit us in our very own cake workshop, based in the middle of Hereford, the head city of the gorgeously green county, of rural Herefordshire.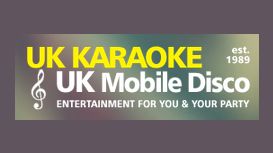 We are a professional shop based business located in the heart of the Torbay. Supplying the customer with a point of contact. A place for customers to come in and meet the team and go through any

queries or questions they may have about their event. We have a variety of DJs/Comperes to suit any occasion, ranging from 22 year old Jake Peach with a great ear for new music, to Peter Gray our most experienced wedding specialist.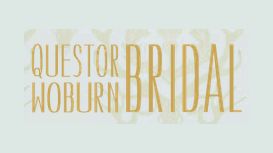 Your wedding day is most important day of your life. A day full of promise and excitement. On a day where you will be the centre of attention you will want to look your absolute best. You'll want to

radiate beauty, intrigue and style, making the day one to remember for the rest of your life. At Questor Woburn Bridal Boutique we can add the ingredients which ensures you have a fabulous day and look sensational.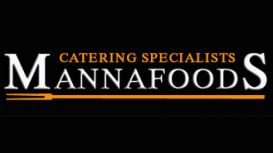 Whether you are looking for a traditional hog roast for your private party, a special occasion pulled pork BBQ or paella, handmade canapés for a corporate event, a five course wedding breakfast

finished with homemade individual limoncello cheesecakes or a slow cooked beef bourguinon as a late supper with friends; Manna Foods in the Wirral is here to GIVE YOU EXACTLY WHAT YOU WANT. Manna Foods is a specialist event caterer who is passionate about providing the best food-to-go in Wirral.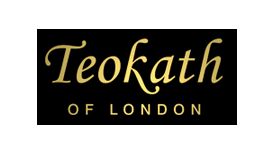 Our boutique shops in Wimbledon and Canterbury offer you a selection of the finest designer wedding dresses in London and Kent. Our friendly and professional consultants are honoured to have the

opportunity to share your special moment in finding your perfect bridal gown. Please note that an appointment will be needed to visit our boutiques.
---
Planning a wedding is a lot of work, no matter if it comes to a small one or to one with many guests. Therefore, the help of a wedding company can be a lot of help and assist you in overcoming all possible challenges and obstacles in this happy day in your life. A wedding company can offer different levels of help or take the whole control on your behalf. A wedding company can handle everything for you and leave you enjoy your special day the way you want it.
However, deciding exactly how to choose a wedding company can be a challenge by itself. The main thing every couple is looking for, when considering a wedding company, is a company with enough experience and expertise. However, when choosing a wedding company, it is also important to choose a professional, who you will click with personally and from the get-go. A wedding company professional, who will definitely understand all your requirements, desires, and needs, and is ready to go out of their way to ensure that all your demands and desires for your special day are met. In addition, you will want to find a wedding company that can offer a service to fir your budget. After all, weddings are pretty expensive already. It may seem that finding the right wedding company is like searching a needle in a haystack and maybe it is really like this. However, we will help you narrow down your choice to the best wedding company by following these simple tips.
Utilize Referrals for a Wedding Company
When looking for a certain type of specialist, no matter if it comes to a hair stylist, a plumber, or a locksmith, you will want to start by gathering and utilizing referrals and recommendations from the people you know, right? So why it will be any different when looking for a wedding company? Therefore, when you consider working with a wedding company, you are recommended to utilize your personal network of relatives, friends, and people you know and their friends and check if they can provide you with recommendations on a wedding company or warn you about a wedding company they are not happy with. It may be very biased, however, this approach can also be very helpful and many couples benefit from it. At least, a personal reference can definitely put your mind at ease and narrow down your options a lot. Similarly, make sure to take advantage of online reviews and opinions shared about a wedding company you may be interested into. However, beware of biased reviews as they may be some written for people, who are paid and not real clients of a wedding company.
Research Online Presence of a Wedding Company
You can learn a lot about a wedding company and its style of work and approach to each couple by their online presence. Therefore, we recommend you research and have a look at all social media accounts and the website of a wedding company. A good wedding company will have an online portfolio and even a blog. Such details are very important, because they will provide you with the chance to not simply learn more about the wedding company, but also see if you will click with their style of work and how they handle things. An online presence of a wedding company will show you the wedding company's "brand voice" and how they express their aesthetics and style of work.
Meet In Person with a Wedding Company Planner
Virtual communication is great and can tell you a lot about a wedding company, help you decide if you want to work with this wedding company. However, there is nothing like meeting in person with the wedding company planner, who can work on your own wedding. Discussing all your requirements, desires, and needs, and seeing how they will communicate out their strategies and plans, how they can respond to what you want and expect is the only certain way to help you make a good final decision on a wedding company. Before you hire a wedding company, always ensure at least one meeting face-to-face and see if you will be able to click right away.
Interviewing the Wedding Company
Imagine a scenario of a job interview, It is almost the same thing when you are hiring a wedding company. You want to ask all your important questions and make a decision based on the answers you get. Going into an interview with a wedding company with no preparation at all is definitely not a good approach. Therefore, we recommend you to prepare a list of questions that will address all your concerns. After all, hiring a wedding company is a serious business, interviewing one should be approached seriously too. You don't want to be left unsatisfied or even frustrated with the performance of the wedding company just because of some unspoken details in the beginning and along the way. In addition, this stage of an interview with the wedding company is the right time to discuss and explain how much of their work you will need and how much you prefer to do on your own.
Carefully Read the Contract with a Wedding Company
Let's say you have narrowed down your choice to the wedding company that best meets your needs and requirements. It is time to hire this wedding company and sign the contract. However, before putting your signature on the paperwork, make sure to take your time and carefully read the contract. It may be very boring and you may not look forward to read the contract with the wedding company, however, this is extremely important to give you the peace of mind that you won't get any surprises along the way and that all your requirements are met with understanding from the other party. Make sure to also understand more about how the particular wedding company planner is handling things like pricing and additional fees, day-off set up and tear down, any backup plans for unexpected situations, etc.
Utilize referrals for a wedding company
Research online presence of a wedding company
Meet in person with a wedding company planner
Interviewing the wedding company
Carefully read the contract with a wedding company