Recommended Wedding Services Companies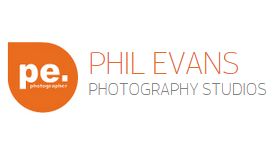 I've been a wedding and portrait photographer for over 25 years now and still love every minute. Being able to do something you love for a living is a real privilege and I hope that in return, the

passion I feel about photography comes out in my images. I simply love working with people - photography is all about relationships - and the friendships I make with my clients often last for many years.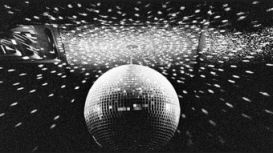 At YES DJs we believe the client comes first and we love weddings, brithday parties, corporate and Xmas events and want to help you make your event a real success! Over the years we have helped

hundred of brides and event organisers with London and the South's best mobile discos!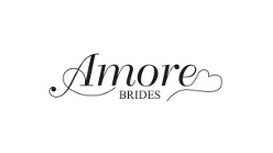 Amore Brides is a new bridal wear boutique in Sunderland, stocking a wide range of bridal gowns, bridesmaid dresses, veils, head dresses, jewellery, shoes and accessories to suit differing styles and

budgets. We pride ourselves on a friendly and professional service aiming to provide each bride with a wonderful and uniquely memorable experience.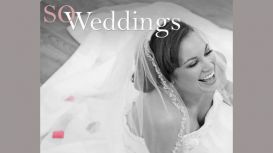 I'm Jenny, the company founder, and wedding specialist. Recently married myself, I know how it can feel, and I'm happy to share my experience and expertise to make your wedding your own. We work with

you to ensure your wedding is as you want it - just so. With us, you can rest assured that your day will run smoothly and within budget. We can work to a brief, or provide ideas to help you get started, and are happy to get involved to whatever extent you require.
We are a renowned florist working throughout London and the UK. We provide stunning, timeless and innovative designs for weddings, hotels, events, product launches and much more. Established in London

in 2008, all of our work is produced in our South London studio. Please visit our gallery to see some of our work.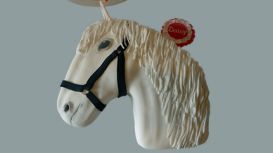 Cakes and More! offers a unique way to say Happy Birthday, Happy Anniversary or just Thank You! Make an unforgettable impression on that special someone with our individual edible presents. We

specialise in originally designed cakes for weddings and celebrations, sculpted and garnished with edible adornments. Whether it's a birthday, anniversary, thank you, or just for fun, we've got the perfect gift idea. What could be better than a scrumptious traditional cake that looks too good to eat?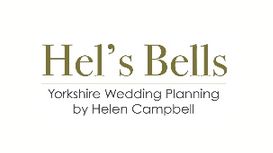 Our main focus is to ensure that your big day reflects your personalities and is the day you've always dreamed of. Based in Yorkshire we cover weddings throughout the region. From Leeds to York,

Sheffield to Hull, the East Coast to the Dales we're here to help. We also cover weddings in surrounding areas such as Cheshire, Lancashire, Lincolnshire and the North East.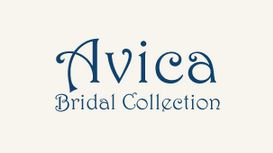 We carefully select dresses from a range of leading designers, allowing you to choose styles and fabrics to suit you. We offer elegant, romantic, glamorous and stylish wedding gowns to ensure you look

perfect on your dream day. Avica Bridal Collection is situated within Fame-Us Dancewear which is now celebrating 30 years in business. Make an appointment so that our experienced and friendly team can assist you in finding your special wedding gown, in a relaxed and informal environment.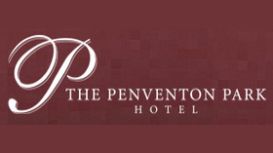 Our privately owned hotel in Cornwall has been run by the Pascoe family for 40 years; one of the longest standing family run hotels in Cornwall. Each of the 64 bedrooms is comfortable and well

decorated and we are proud to have earned the highest AA grading locally. The hotel believes in traditional values; great hospitality and delicious food whilst remaining modern where it counts. We offer a classic Cornish hotel that we have tried to make as comfortable as possible for your stay.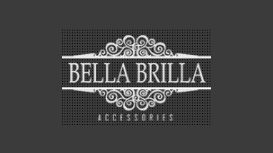 Bella Brilla is a new brand name in Luxury Bridal and wedding Accessories based in Glasgow, Scotland - Our high fashion Bridal and wedding website showcases the very best of UK creative talent and

textiles. We provide busy women planning a special occasion a carefully curated collection of exclusive, on trend designs that can be customized to allow them to feel unique.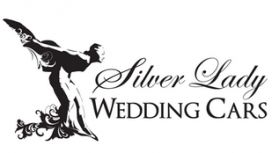 silverladyweddingcars.com
Silver Lady Wedding Cars N.I. are a family run wedding car service. Our cars are kept in pristine condition with a pride and joy for old vehicles. These are much admired wherever they go and have been

the backdrop in some prestigious photographic awards. We have two Beautiful Rolls Royce Cars with Colour matching Daimler Limousines to chose from.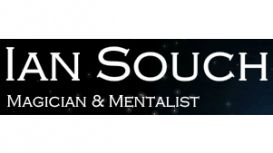 Having a Magician or Mind reader as the entertainment at your private party, wedding, or corporate event party really helps to create a great atmosphere, break the ice with guests and create a truly

memorable event for you and your guests. Magic is not just about tricks, but about entertaining people, bringing them together with fun, laughter and amazement. I will mingle with and personally entertain every person at your event so they feel welcomed, important and part of your social occasion.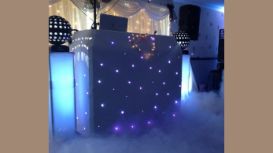 Are you looking for top class wedding entertainment, a live singer or DJ for your party or special event? Lynsey Pugh is one of Wales' top and highly recommended entertainers, and has been performing

at all types of special events, pubs, clubs and holiday parks for the past 15 years. Lynsey is based near Newport in South Wales, UK, but will travel to the majority of places, including Swansea, Cardiff, The Valleys, Bristol and other nearby places in England.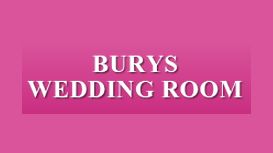 Welcome to Bury's Wedding Room, we are here to make your special day perfect in every way. If you are interested in bespoke flower creations and gorgeous table styling, you have come to the right

place. At Bury's Wedding Room we provide a high quality service at a competitive price. You will have dreamed of your wedding day for years, we are here to bring those dreams to life. We design floral art creations that are made from top quality faux blooms; the possibilities for our creations are endless.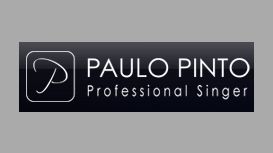 The most popular of UK Wedding Singer can sing live at your Ceremony, Wedding Breakfast, First Dance and Wedding Reception. The Wedding Singer offers you 5 Wedding Entertainment Packages including

Wedding DJ. With an extensive repertoire you are free to choose your Wedding Songs to be performed live by Paulo from Chart, Michael Buble, Rat Pack to Motown & Soul and Spanish, Italian & Brazilian Music.
---
Planning a wedding is a lot of work, no matter if it comes to a small one or to one with many guests. Therefore, the help of a wedding company can be a lot of help and assist you in overcoming all possible challenges and obstacles in this happy day in your life. A wedding company can offer different levels of help or take the whole control on your behalf. A wedding company can handle everything for you and leave you enjoy your special day the way you want it.
However, deciding exactly how to choose a wedding company can be a challenge by itself. The main thing every couple is looking for, when considering a wedding company, is a company with enough experience and expertise. However, when choosing a wedding company, it is also important to choose a professional, who you will click with personally and from the get-go. A wedding company professional, who will definitely understand all your requirements, desires, and needs, and is ready to go out of their way to ensure that all your demands and desires for your special day are met. In addition, you will want to find a wedding company that can offer a service to fir your budget. After all, weddings are pretty expensive already. It may seem that finding the right wedding company is like searching a needle in a haystack and maybe it is really like this. However, we will help you narrow down your choice to the best wedding company by following these simple tips.
Utilize Referrals for a Wedding Company
When looking for a certain type of specialist, no matter if it comes to a hair stylist, a plumber, or a locksmith, you will want to start by gathering and utilizing referrals and recommendations from the people you know, right? So why it will be any different when looking for a wedding company? Therefore, when you consider working with a wedding company, you are recommended to utilize your personal network of relatives, friends, and people you know and their friends and check if they can provide you with recommendations on a wedding company or warn you about a wedding company they are not happy with. It may be very biased, however, this approach can also be very helpful and many couples benefit from it. At least, a personal reference can definitely put your mind at ease and narrow down your options a lot. Similarly, make sure to take advantage of online reviews and opinions shared about a wedding company you may be interested into. However, beware of biased reviews as they may be some written for people, who are paid and not real clients of a wedding company.
Research Online Presence of a Wedding Company
You can learn a lot about a wedding company and its style of work and approach to each couple by their online presence. Therefore, we recommend you research and have a look at all social media accounts and the website of a wedding company. A good wedding company will have an online portfolio and even a blog. Such details are very important, because they will provide you with the chance to not simply learn more about the wedding company, but also see if you will click with their style of work and how they handle things. An online presence of a wedding company will show you the wedding company's "brand voice" and how they express their aesthetics and style of work.
Meet In Person with a Wedding Company Planner
Virtual communication is great and can tell you a lot about a wedding company, help you decide if you want to work with this wedding company. However, there is nothing like meeting in person with the wedding company planner, who can work on your own wedding. Discussing all your requirements, desires, and needs, and seeing how they will communicate out their strategies and plans, how they can respond to what you want and expect is the only certain way to help you make a good final decision on a wedding company. Before you hire a wedding company, always ensure at least one meeting face-to-face and see if you will be able to click right away.
Interviewing the Wedding Company
Imagine a scenario of a job interview, It is almost the same thing when you are hiring a wedding company. You want to ask all your important questions and make a decision based on the answers you get. Going into an interview with a wedding company with no preparation at all is definitely not a good approach. Therefore, we recommend you to prepare a list of questions that will address all your concerns. After all, hiring a wedding company is a serious business, interviewing one should be approached seriously too. You don't want to be left unsatisfied or even frustrated with the performance of the wedding company just because of some unspoken details in the beginning and along the way. In addition, this stage of an interview with the wedding company is the right time to discuss and explain how much of their work you will need and how much you prefer to do on your own.
Carefully Read the Contract with a Wedding Company
Let's say you have narrowed down your choice to the wedding company that best meets your needs and requirements. It is time to hire this wedding company and sign the contract. However, before putting your signature on the paperwork, make sure to take your time and carefully read the contract. It may be very boring and you may not look forward to read the contract with the wedding company, however, this is extremely important to give you the peace of mind that you won't get any surprises along the way and that all your requirements are met with understanding from the other party. Make sure to also understand more about how the particular wedding company planner is handling things like pricing and additional fees, day-off set up and tear down, any backup plans for unexpected situations, etc.
Utilize referrals for a wedding company
Research online presence of a wedding company
Meet in person with a wedding company planner
Interviewing the wedding company
Carefully read the contract with a wedding company