Recommended Wedding Services Companies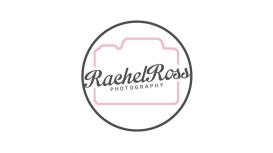 Capture beautiful memories on your wedding day with Rachel Ross Photography From candid pictures to the most elegant portraits, I capture every breath-taking moment. With years of experience shooting

weddings and working closely with couples, you can entrust me with the opportunity of telling the beautiful story of your big day! All your images are ready for online viewing and downloads. I also offer a bespoke wedding album with all your stunning images printed inside. Aside from creative wedding photography, I also offer engagement shoots, commercial work, and product photography!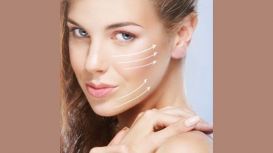 Have wrinkles started to form on your face? Has your skin begun to lose life? Have your cheeks lost volume? Would you like fuller lips? Or a straight nose? Whatever your desires are regarding your

look and appearance, we can probably help you. Luxury Wedding Planner and Consultant In Greater London, Kent, Surrey, The South East Of England and across the UK. Having worked at some of the most prestigious, luxury hotels in the world, I help

you turn your big dreamy visions into an experience that exudes excellence, sparks excitement, and creates life-long memories.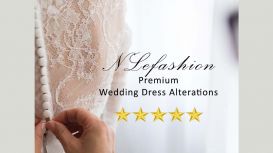 Wedding Dress Alterations In Toronto. Our Bridal Alteration Services Provide A Personalized Experience For Brides Who Want Their Wedding Dress To Fit Perfectly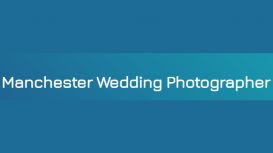 Affordable Manchester wedding photographer taking bookings now for your future wedding memories. Very experienced Manchester wedding photographer. Call Mark to discuss your wedding photography

expectations.
Newcastle Limo Hire near me provides premium Limousines for rent, limos for hire with exclusive prices of limo rental for weddings, proms, and other events.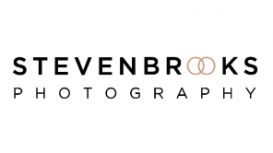 Documentary Wedding Photography ... capturing your day as it unfolds ... a Norfolk and Suffolk wedding photographer with years of experience. A wedding is not a photo-shoot full of contrived moments

but a day full of emotion and individual moments that go to tell your story.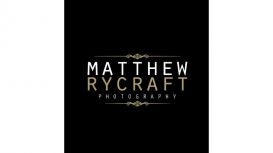 Award winning wedding photographer, Matthew Rycraft. Wedding of the year winner Three Times, over 10 wedding magazine front covers with multiple industry awards. Ranked TOP 100 wedding photographers

in the UK.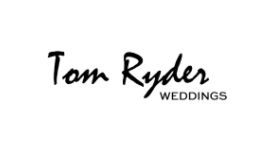 Tom Ryder - Wedding Singer in Essex. I am a singer and also acoustic guitarist with extensive experience performing at weddings and also on other private occasions.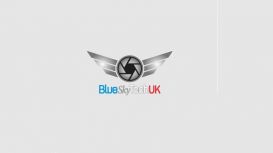 North East Videography & Photography - offering high-quality videography and photography for all kinds of events including: weddings, birthdays, educational events, etc. Also, for commercial or

business purposes, videography and photography for websites, social media, marketing, etc.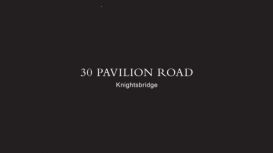 30 Pavilion Road in Knightsbridge is not just a fantastic venue to host your next wedding, business meeting or special event, it's a sought-after destination on the London corporate and social scene.

This is one of the most unique Venue Hire spaces in London, and being close to Knightsbridge, Chelsea and Kensington it's in the perfect central city location. Our easily bookable size, adaptable spaces, and the privacy of our exclusive-use hire policy position us in a league of our own – without parallel – in the industry. Our gorgeous Georgian townhouse of 30 Pavilion Road, in the opulent setting of Knightsbridge, invites you to lose yourself in its magic and magnificence.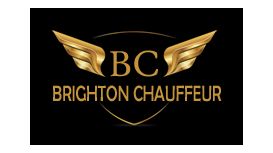 BC Chauffeurs provides professional chauffeur services and chauffeur driven car hire for business and leisure travel in Brighton and UK Wide. We also travel to and from Europe.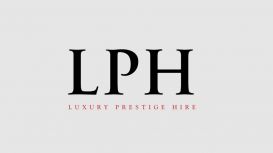 Here at Luxury Prestige Hire, we are wedding car suppliers and wedding car chauffeurs who offer wedding car hire, chauffeur driven wedding cars, classic wedding car hire, Rolls Royce Phantom hire,

luxury car hire, and vintage wedding car hire services to clients throughout Birmingham and the surrounding areas of the West Midlands.
---
Planning a wedding is a lot of work, no matter if it comes to a small one or to one with many guests. Therefore, the help of a wedding company can be a lot of help and assist you in overcoming all possible challenges and obstacles in this happy day in your life. A wedding company can offer different levels of help or take the whole control on your behalf. A wedding company can handle everything for you and leave you enjoy your special day the way you want it.
However, deciding exactly how to choose a wedding company can be a challenge by itself. The main thing every couple is looking for, when considering a wedding company, is a company with enough experience and expertise. However, when choosing a wedding company, it is also important to choose a professional, who you will click with personally and from the get-go. A wedding company professional, who will definitely understand all your requirements, desires, and needs, and is ready to go out of their way to ensure that all your demands and desires for your special day are met. In addition, you will want to find a wedding company that can offer a service to fir your budget. After all, weddings are pretty expensive already. It may seem that finding the right wedding company is like searching a needle in a haystack and maybe it is really like this. However, we will help you narrow down your choice to the best wedding company by following these simple tips.
Utilize Referrals for a Wedding Company
When looking for a certain type of specialist, no matter if it comes to a hair stylist, a plumber, or a locksmith, you will want to start by gathering and utilizing referrals and recommendations from the people you know, right? So why it will be any different when looking for a wedding company? Therefore, when you consider working with a wedding company, you are recommended to utilize your personal network of relatives, friends, and people you know and their friends and check if they can provide you with recommendations on a wedding company or warn you about a wedding company they are not happy with. It may be very biased, however, this approach can also be very helpful and many couples benefit from it. At least, a personal reference can definitely put your mind at ease and narrow down your options a lot. Similarly, make sure to take advantage of online reviews and opinions shared about a wedding company you may be interested into. However, beware of biased reviews as they may be some written for people, who are paid and not real clients of a wedding company.
Research Online Presence of a Wedding Company
You can learn a lot about a wedding company and its style of work and approach to each couple by their online presence. Therefore, we recommend you research and have a look at all social media accounts and the website of a wedding company. A good wedding company will have an online portfolio and even a blog. Such details are very important, because they will provide you with the chance to not simply learn more about the wedding company, but also see if you will click with their style of work and how they handle things. An online presence of a wedding company will show you the wedding company's "brand voice" and how they express their aesthetics and style of work.
Meet In Person with a Wedding Company Planner
Virtual communication is great and can tell you a lot about a wedding company, help you decide if you want to work with this wedding company. However, there is nothing like meeting in person with the wedding company planner, who can work on your own wedding. Discussing all your requirements, desires, and needs, and seeing how they will communicate out their strategies and plans, how they can respond to what you want and expect is the only certain way to help you make a good final decision on a wedding company. Before you hire a wedding company, always ensure at least one meeting face-to-face and see if you will be able to click right away.
Interviewing the Wedding Company
Imagine a scenario of a job interview, It is almost the same thing when you are hiring a wedding company. You want to ask all your important questions and make a decision based on the answers you get. Going into an interview with a wedding company with no preparation at all is definitely not a good approach. Therefore, we recommend you to prepare a list of questions that will address all your concerns. After all, hiring a wedding company is a serious business, interviewing one should be approached seriously too. You don't want to be left unsatisfied or even frustrated with the performance of the wedding company just because of some unspoken details in the beginning and along the way. In addition, this stage of an interview with the wedding company is the right time to discuss and explain how much of their work you will need and how much you prefer to do on your own.
Carefully Read the Contract with a Wedding Company
Let's say you have narrowed down your choice to the wedding company that best meets your needs and requirements. It is time to hire this wedding company and sign the contract. However, before putting your signature on the paperwork, make sure to take your time and carefully read the contract. It may be very boring and you may not look forward to read the contract with the wedding company, however, this is extremely important to give you the peace of mind that you won't get any surprises along the way and that all your requirements are met with understanding from the other party. Make sure to also understand more about how the particular wedding company planner is handling things like pricing and additional fees, day-off set up and tear down, any backup plans for unexpected situations, etc.
Utilize referrals for a wedding company
Research online presence of a wedding company
Meet in person with a wedding company planner
Interviewing the wedding company
Carefully read the contract with a wedding company