Recommended Wedding Services Companies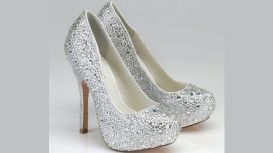 Westend Wedding Boutique stock a huge range of over 300 wedding shoes, including brands such as Rainbow Club, Rainbow Couture, Else, Benjamin Adams, Pink, Meadows, Shades, Touch ups, Dyeables, Liz

Rene Couture and many more. Shoes are available in satin, silk and lace in varying heel heights and sizes. Some shoes are also available in white. Adult shoes start from a size 1 to 11, although the majority of shoes are only available in sizes 3-8.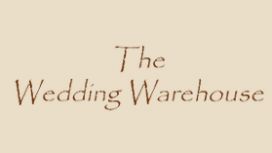 I travel throughout Europe and beyond to find the best quality and designs at a great price so that all our brides can afford to feel beautiful on their special day. Our exclusive in store dressmaking

department ensures that every dress fits perfectly on your wedding day.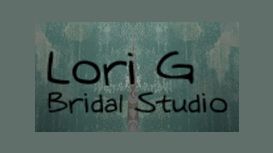 Alan Hannah, Lyn Ashworth, Linea Raffelli, Nicki Flynn, Allure Couture, Anny Lyn, Rainbow Couture Shoes & many more accessories. A gorgeous video promoting the Four Seasons, Hampshire - with thanks to

Stuart Wood, Bloomsbury Films, Gel Bridal Style, Sara Sian Dennis and John Preston Flowers.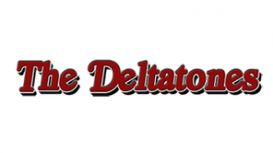 Since forming in 2011, The Deltatones have quickly become one of the most popular and in-demand acts within the UK. Based in the North-West of England, we have built a fantastic reputation as one of

the country's leading Wedding bands. We have also performed for major corporate clients including Liverpool Football Club, The Aintree Grand National and at the prestigious 2012 World Entrepreneur-of-the-year awards in Monte-Carlo for Ernst & Young.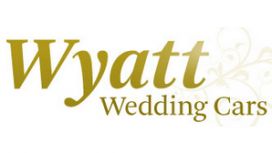 We understand that the car you arrive at your wedding in should make the perfect statement. Here at Wyatt Wedding Cars, we take great pride in supplying our wonderful wedding cars to start your

special day off in style. We have an amazing fleet of beautiful wedding cars available - from vintage wedding cars to Rolls Royce hire - and we will cater for your every need. At Wyatt Wedding Cars we know that planning a wedding can be a stressful time, so let us make it a little easier for you.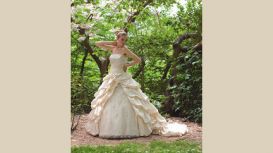 specialoccasionsbridalwear.co.uk
In a relaxed and friendly atmosphere my experienced Bridal Consultants and I are here to help and advise you. You will be amazed at the vast selection of Wedding Gowns and Bridesmaid dresses currently

in stock and most available in sizes 6 to 44. My Bridalwear Consultants and I attend the manufacturer previews, twice a year, to select the sample gowns that we make available for you. We pride ourselves in stocking both the latest trendy styles and the romantic timeless traditional designs.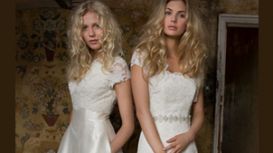 petticoatlanebridal.co.uk
Hey just want to say a big massive thank you to all the girls at Petticoat Lane for making shopping for my wedding dress and bridesmaid dresses a wonderful experience! You were all so friendly and

helpful and nothing was too much hassle! For something you do once in your life it's best to do it right!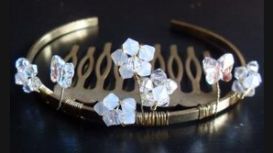 Your wedding is one of the most important days of your life, and we are here to help. We will ensure it is also one of the most beautiful weddings, your families, and your friends have ever attended.

We will work with you on all your floristry dreams for your wedding, and can customize our services to fit your needs. You can count on us. And on the big day, we can be there to ensure everything goes smoothly.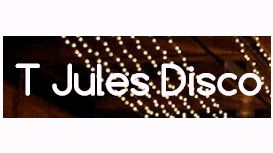 T Jules Disco is the Ultimate Wedding & Party Disco Experience to hire in Malvern, Worcestershire. We also cover Herefordshire, Gloucestershire and all surrounding Counties. With over 25 years of

DJing experience and covereing all sorts of events from Birthdays Parties, Weddings, Engagements, Fundraising events, School Disco's, Proms and much much more.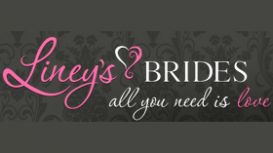 Carolyn Liney is a qualified beauty therapist and runs her own successful mobile beauty business. She has spent many a happy hour preparing a Bride for her "Big Day". She is a qualified Beauty

therapist of 8 years also. Experience: Sales & Marketing Management background & Hair Stylist, mobile & salon based for over 8 years.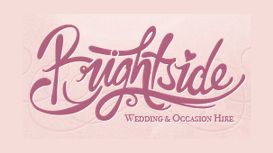 Owned & directed by myself, Sarah Butcher I understand exactly what is involved in planning a wedding as I was lucky enough to share the happiest day of my life when I married my late Husband Richard

in 2010. I believe having experienced wedding planning and organising a special event first hand I can relate to you, and your needs. I would feel very privileged to bring my company and our services to your special occasion and can assure you that we will provide you with an elite service.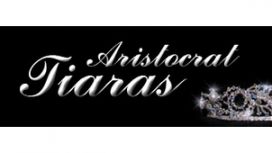 Aristocrat Tiaras specialises in creating exquisite, handmade crystal bridal tiaras using high-quality Swarovski crystal beads. To complement the range of crystal wedding tiaras, we also offer a

selection of handcrafted jewellery such as necklaces made with Swarovski crystal, opal and other semi-precious gemstones and Swarovski earrings, all specially designed and carefully handmade in Herefordshire UK.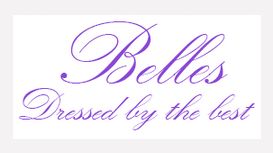 Our bridal shop provides a warm and relaxing atmosphere for you to choose your wedding or prom dress and accessories. Our range features the most up to date collections. We are constantly aware of the

bridal trends and this is shown by the wide selection of gowns that we carry.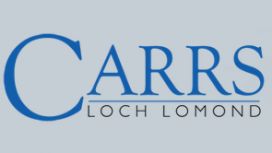 Carrs Loch Lomond specialise in wedding car hire and chauffeur car hire service based near Loch Lomond covering Loch Lomond, Glasgow, Stirling, Ayrshire, Edinburgh and Scotland. The company have a

very impressive fleet of vehicles available to view from the company premises.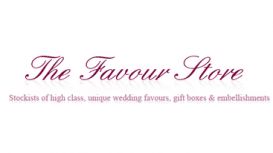 It's the people that make the occasion and The Favour Store offer finishing touches to help make your special day perfect. Our personalised wedding favours are an age old tradition distributed to

wedding guests to signify well wishes on the Bridegrooms new life, this is known as Bonbonniere.
---
Planning a wedding is a lot of work, no matter if it comes to a small one or to one with many guests. Therefore, the help of a wedding company can be a lot of help and assist you in overcoming all possible challenges and obstacles in this happy day in your life. A wedding company can offer different levels of help or take the whole control on your behalf. A wedding company can handle everything for you and leave you enjoy your special day the way you want it.
However, deciding exactly how to choose a wedding company can be a challenge by itself. The main thing every couple is looking for, when considering a wedding company, is a company with enough experience and expertise. However, when choosing a wedding company, it is also important to choose a professional, who you will click with personally and from the get-go. A wedding company professional, who will definitely understand all your requirements, desires, and needs, and is ready to go out of their way to ensure that all your demands and desires for your special day are met. In addition, you will want to find a wedding company that can offer a service to fir your budget. After all, weddings are pretty expensive already. It may seem that finding the right wedding company is like searching a needle in a haystack and maybe it is really like this. However, we will help you narrow down your choice to the best wedding company by following these simple tips.
Utilize Referrals for a Wedding Company
When looking for a certain type of specialist, no matter if it comes to a hair stylist, a plumber, or a locksmith, you will want to start by gathering and utilizing referrals and recommendations from the people you know, right? So why it will be any different when looking for a wedding company? Therefore, when you consider working with a wedding company, you are recommended to utilize your personal network of relatives, friends, and people you know and their friends and check if they can provide you with recommendations on a wedding company or warn you about a wedding company they are not happy with. It may be very biased, however, this approach can also be very helpful and many couples benefit from it. At least, a personal reference can definitely put your mind at ease and narrow down your options a lot. Similarly, make sure to take advantage of online reviews and opinions shared about a wedding company you may be interested into. However, beware of biased reviews as they may be some written for people, who are paid and not real clients of a wedding company.
Research Online Presence of a Wedding Company
You can learn a lot about a wedding company and its style of work and approach to each couple by their online presence. Therefore, we recommend you research and have a look at all social media accounts and the website of a wedding company. A good wedding company will have an online portfolio and even a blog. Such details are very important, because they will provide you with the chance to not simply learn more about the wedding company, but also see if you will click with their style of work and how they handle things. An online presence of a wedding company will show you the wedding company's "brand voice" and how they express their aesthetics and style of work.
Meet In Person with a Wedding Company Planner
Virtual communication is great and can tell you a lot about a wedding company, help you decide if you want to work with this wedding company. However, there is nothing like meeting in person with the wedding company planner, who can work on your own wedding. Discussing all your requirements, desires, and needs, and seeing how they will communicate out their strategies and plans, how they can respond to what you want and expect is the only certain way to help you make a good final decision on a wedding company. Before you hire a wedding company, always ensure at least one meeting face-to-face and see if you will be able to click right away.
Interviewing the Wedding Company
Imagine a scenario of a job interview, It is almost the same thing when you are hiring a wedding company. You want to ask all your important questions and make a decision based on the answers you get. Going into an interview with a wedding company with no preparation at all is definitely not a good approach. Therefore, we recommend you to prepare a list of questions that will address all your concerns. After all, hiring a wedding company is a serious business, interviewing one should be approached seriously too. You don't want to be left unsatisfied or even frustrated with the performance of the wedding company just because of some unspoken details in the beginning and along the way. In addition, this stage of an interview with the wedding company is the right time to discuss and explain how much of their work you will need and how much you prefer to do on your own.
Carefully Read the Contract with a Wedding Company
Let's say you have narrowed down your choice to the wedding company that best meets your needs and requirements. It is time to hire this wedding company and sign the contract. However, before putting your signature on the paperwork, make sure to take your time and carefully read the contract. It may be very boring and you may not look forward to read the contract with the wedding company, however, this is extremely important to give you the peace of mind that you won't get any surprises along the way and that all your requirements are met with understanding from the other party. Make sure to also understand more about how the particular wedding company planner is handling things like pricing and additional fees, day-off set up and tear down, any backup plans for unexpected situations, etc.
Utilize referrals for a wedding company
Research online presence of a wedding company
Meet in person with a wedding company planner
Interviewing the wedding company
Carefully read the contract with a wedding company