Recommended Wedding Services Companies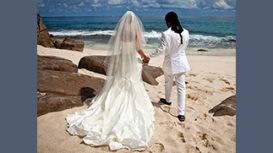 Natural wedding pictures are usually the most expressive, but most couples also need a few posed photos to get the best out of them on their wedding day. International wedding photography. The first

row in the wedding pics above is of a beach wedding in the Seychelles.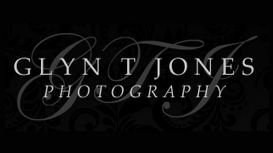 staffordphotographer.co.uk
Glyn T Jones Photography is owned and ran by me, Glyn Jones. This is a brief history of how I became one of the top wedding photographers around the Staffordshire and West Midlands regions. I have

always been interested in all things photographic from my early days of growing up in the small town of Burntwood in Staffordshire.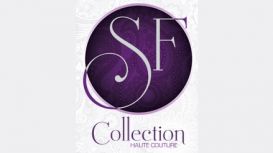 Our bridal 2014 Fall/Winter collection is a daydream for the fairytale bride. Traditional lengha (Skirt) with rich duputtas and regal brocade or velvet blouse to complete a royal look of the ensemble.

Sunil & Falguni's Collection for 2013 is a mix of pret-a-porter, primo and atelier that will cater to fashion connoisseurs. The vision that comes across in our new 2013 collection and colours is simplicity in design.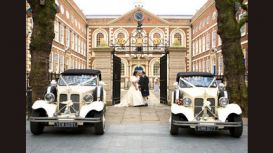 George Scott and Gary Gray are two retired Police Officers, of 30 years service each. We both served in a number of specialised departments, which required a high level of driving skills and were

trained to the very highest level of driving by the Police. Both George and Gary served in the Police at a time when ceremony, tradition and respect were expected from all. We have continued this into our wedding car service.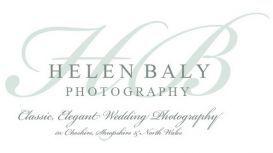 As a wedding photographer in North Wales, Helen Baly covers not only the Whitchurch area but also wedding photography in Cheshire and she is one of the top wedding photographers in Shropshire.

Artistically trained, she has an exceptional eye for detail, art and light. Her aim is simple - to create wedding photographs that you will love and cherish.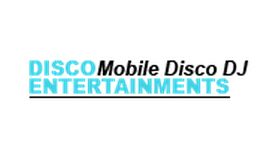 With Theme Nights we do everything, including themes which we haven't listed as we are open for suggestions. Some of the classic choices are as listed: Bond Nights, Soul Nights and Reggae. So the

proposal was a great success, why not make the party a success as well? With Disco Entertainments, we offer a professional well experienced Mobile Disco DJ for your evening's entertainment. Get all your guests up and moving ultimately filling the dance floor, giving them the time of their lives!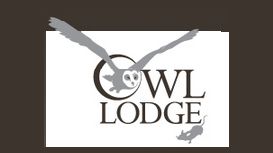 There's plenty of car parking space for your guests within the private grounds of the Owl Lodge. We boast an extensive cobbled yard that's just perfect for al fresco speeches, above this you can enjoy

celebratory drinks from the veranda while taking in the panoramic views of the Wiltshire countryside. Dine under oak beams, and by the evening dance the night away in our specially made Orchard Room where there's a chance of catching the sun as it sets over your wedding day.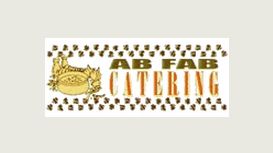 We have both been in the catering industry for over 20 years and take pride in our reputation and quality products. We can supply anything from sandwich platters to 4 course dinners. In addition to

this we have a busy sandwich shop in Portlethen in which we have freshly made soup daily, hot snacks, daily specials and hot toasted paninis. If you need any assistance with your requirements Neil or Linda will be happy to help, please Contact Us now!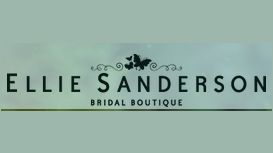 She totally believes that buying the most important dress of your life should be a magical, memory-making moment. Offering a fabulous collection of dresses which excite her clients is central to this.

Ellie blends the Best of British with the latest up-and-coming labels from across the globe.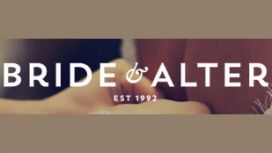 No need to worry about the bridal party or the mother of the bride, our trained staff can help them with all their tailoring needs. After the big day, we can collect your dress, clean, fold in tissue,

pack in a beautiful box and deliver to your door. Julia Dee, founder and creator of Bridal Alterations has left the business after 20 years. Bridal Alterations continues under its present management and at its premises in Battersea and welcomes both new and returning business.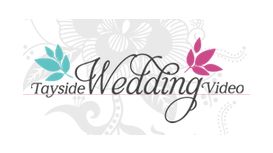 Tayside Wedding Video is a branch of "man ALIVE Studios" - an award-winning media production company established in 2007. This means you can be satisfied that, should you choose to hire Tayside

Wedding Video for your special day, you will be in the hands of professional cameramen and video editors who are committed to giving you the best results.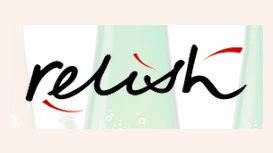 Our innovative team of chefs pride themselves on being real foodies with a huge interest in fresh, locally sourced food and bespoke menu design. Due to these core attributes Relish has now developed,

since its formation over a decade ago, a full calendar throughout the seasons of private parties, weddings, corporate functions and large outdoor events.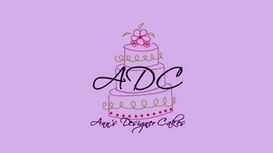 At Ann's Designer Cakes we provide a professional yet intimate service and are committed to providing our clients with the highest level of customer care, from the onset of your initial design

consultation to the delivery on your big day. We create a wide array or artisan cakes for all occasions, adorned with intricate hand crafted sugar flowers and delicate piping, to the ostentatiously fun and funky.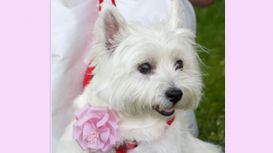 Dogs at your Wedding is a new bespoke wedding service from Kate at Cottage Canine Grooming. Kate has combined her vast experience in the canine beautician industry along with her passion for animals

to create this unique wedding experience. As the proprietor of a highly successful grooming studio Kate now offers a service that will care for your canine friend on your special wedding day. Well, why should they miss out on all the family fun!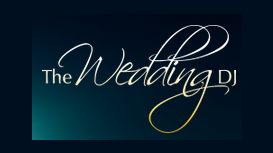 I provide entertainment for weddings, anniversaries, corporate events, children's parties and other celebrations. I appreciate that each event is unique, so I adapt my DJ style to suit each occasion

by tailoring the music and my performance accordingly.
---
Planning a wedding is a lot of work, no matter if it comes to a small one or to one with many guests. Therefore, the help of a wedding company can be a lot of help and assist you in overcoming all possible challenges and obstacles in this happy day in your life. A wedding company can offer different levels of help or take the whole control on your behalf. A wedding company can handle everything for you and leave you enjoy your special day the way you want it.
However, deciding exactly how to choose a wedding company can be a challenge by itself. The main thing every couple is looking for, when considering a wedding company, is a company with enough experience and expertise. However, when choosing a wedding company, it is also important to choose a professional, who you will click with personally and from the get-go. A wedding company professional, who will definitely understand all your requirements, desires, and needs, and is ready to go out of their way to ensure that all your demands and desires for your special day are met. In addition, you will want to find a wedding company that can offer a service to fir your budget. After all, weddings are pretty expensive already. It may seem that finding the right wedding company is like searching a needle in a haystack and maybe it is really like this. However, we will help you narrow down your choice to the best wedding company by following these simple tips.
Utilize Referrals for a Wedding Company
When looking for a certain type of specialist, no matter if it comes to a hair stylist, a plumber, or a locksmith, you will want to start by gathering and utilizing referrals and recommendations from the people you know, right? So why it will be any different when looking for a wedding company? Therefore, when you consider working with a wedding company, you are recommended to utilize your personal network of relatives, friends, and people you know and their friends and check if they can provide you with recommendations on a wedding company or warn you about a wedding company they are not happy with. It may be very biased, however, this approach can also be very helpful and many couples benefit from it. At least, a personal reference can definitely put your mind at ease and narrow down your options a lot. Similarly, make sure to take advantage of online reviews and opinions shared about a wedding company you may be interested into. However, beware of biased reviews as they may be some written for people, who are paid and not real clients of a wedding company.
Research Online Presence of a Wedding Company
You can learn a lot about a wedding company and its style of work and approach to each couple by their online presence. Therefore, we recommend you research and have a look at all social media accounts and the website of a wedding company. A good wedding company will have an online portfolio and even a blog. Such details are very important, because they will provide you with the chance to not simply learn more about the wedding company, but also see if you will click with their style of work and how they handle things. An online presence of a wedding company will show you the wedding company's "brand voice" and how they express their aesthetics and style of work.
Meet In Person with a Wedding Company Planner
Virtual communication is great and can tell you a lot about a wedding company, help you decide if you want to work with this wedding company. However, there is nothing like meeting in person with the wedding company planner, who can work on your own wedding. Discussing all your requirements, desires, and needs, and seeing how they will communicate out their strategies and plans, how they can respond to what you want and expect is the only certain way to help you make a good final decision on a wedding company. Before you hire a wedding company, always ensure at least one meeting face-to-face and see if you will be able to click right away.
Interviewing the Wedding Company
Imagine a scenario of a job interview, It is almost the same thing when you are hiring a wedding company. You want to ask all your important questions and make a decision based on the answers you get. Going into an interview with a wedding company with no preparation at all is definitely not a good approach. Therefore, we recommend you to prepare a list of questions that will address all your concerns. After all, hiring a wedding company is a serious business, interviewing one should be approached seriously too. You don't want to be left unsatisfied or even frustrated with the performance of the wedding company just because of some unspoken details in the beginning and along the way. In addition, this stage of an interview with the wedding company is the right time to discuss and explain how much of their work you will need and how much you prefer to do on your own.
Carefully Read the Contract with a Wedding Company
Let's say you have narrowed down your choice to the wedding company that best meets your needs and requirements. It is time to hire this wedding company and sign the contract. However, before putting your signature on the paperwork, make sure to take your time and carefully read the contract. It may be very boring and you may not look forward to read the contract with the wedding company, however, this is extremely important to give you the peace of mind that you won't get any surprises along the way and that all your requirements are met with understanding from the other party. Make sure to also understand more about how the particular wedding company planner is handling things like pricing and additional fees, day-off set up and tear down, any backup plans for unexpected situations, etc.
Utilize referrals for a wedding company
Research online presence of a wedding company
Meet in person with a wedding company planner
Interviewing the wedding company
Carefully read the contract with a wedding company