Recommended Wedding Services Companies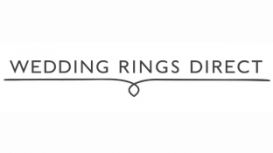 Anthony is the boss - he started the company twelve years ago after many years selling jewellery in the Brighton Lanes. He still loves to see customers, when he has the time after doing the important

things, like paying us and making us laugh with his new favourite joke.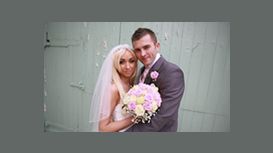 derbyshireweddingvideo.co.uk
Derbyshire Wedding Video is based in Derby for the finest wedding videos in Derbyshire, Leicestershire, Nottinghamshire and Staffordshire in the Midlands, UK. Our relaxed, unobtrusive approach helps

us to create a 'Fly on the Wall' story from your bridal preparations to your first dance. Each and every wedding is important to us, no matter how big or small so please get in touch.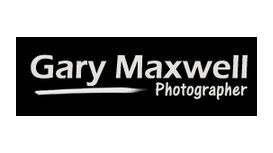 I am based in my purpose built studio in Leamington Spa. However I am also happy to accept commissions throughout the Warwickshire and the West Midlands as well as travelling to Northamptonshire,

Oxfordshire, Derbyshire, Nottinghamshire, Gloucestershire and the West Midlands.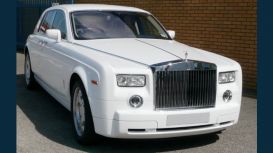 Our 1930's style long bodied 4 door Beauford Tourer, a replica of the 1930 Duesenberg, gives easy access to the rear with 2 feet of leg room to accommodate the most generously proportioned wedding

dress. Finished in Old English White with Chocolate Brown wings, brown English mohair hood, brown carpets and ivory upholstery. This car really looks the part as a backdrop for photographs and we will work with your photographer to produce the best possible results.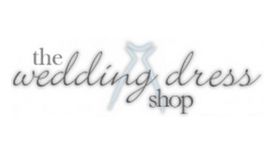 theweddingdressshop.co.uk
We would like to offer you the opportunity to find your dream dress at a fraction of the normal price. We have an on going sale of sample dresses from previous collections. We also offer a full

alteration and dry cleaning service on our sample dresses.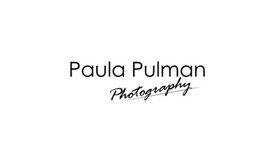 Whilst designing my website I left this page to last thinking it would be pretty simple to throw together a few words about me - not so. How does one summarize themselves in one short paragraph. So

after giving this some thought I will endevour to tell you a little bit about what I do, who I am, and where I hope to go. I first developed an interest in Photography during High school.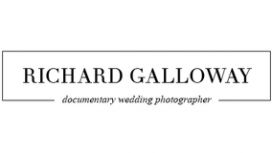 It goes with the turf of being a reportage wedding photographer. Shooting in this candid documentary style means that you not only need an eye for a good photograph, but you also have to have a kind

of social sensitivity. In other words, the ability to pick up on when people that you are photographing are aware of you, or even perhaps uncomfortable that there's a camera in the room. Of course, all of this leads to photographs that show real moments of a wonderful day.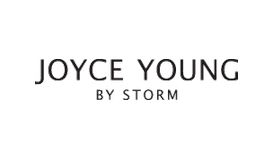 joyceyoungcollections.co.uk
We were honoured that Judy chose to come to us to have her special outfit made for Andy and Kim's wedding. She looked fabulous in a cream wool coat and straight dress in mink with ivory bodice. A

fitted short beaded guipure 3/4 sleeve top completed the dress. The outfit was completed with nude suede.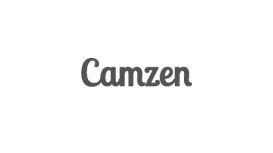 Camzen photography is run by partners Neal Cooper and Alice Combes, who share a passion for photographing the best of people and places. Photography has always been a main interest of ours ever since

we got our first SLR camera, taking photos of anything that interested us or we felt inspired by. Taking photos of amazing sights and seeing our own natural expressions on camera, inspired us to keep taking photos and from there Camzen was created.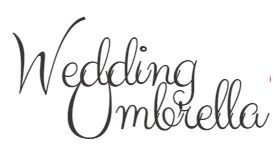 Wedding planning can be pretty daunting to begin with as there are endless bits and bobs you will need, want, wish for and forget! From yummy wedding cakes to unique wedding photography. Wedding

Umbrella has brought them all together and done the research and hard work for you. We've received many recommendations and applications to create our bespoke wedding suppliers list for you to browse and book through our site.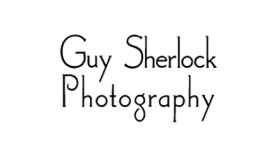 guysherlockphotography.co.uk
Guy Sherlock is a highly experienced Horsham Wedding Photographer. He has been taking photographs since the days of his first Brownie Box camera and is always at his creative best when behind a

camera. In addition to greatly enjoying wedding photography he also a well regarded Horsham Family Portrait photographer. Wedding Photography, well for me anyway, is all about finding out about you and what you want for your day and then delivering. I like to keep things simple, relaxed and straight forward.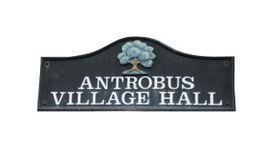 Antrobus Village lies in the beautiful setting of green Cheshire countryside, with Warrington to the north and Northwich to the south. It is however easily accessed from other parts of the County and

the North-West, in particular via the M56 motorway and its junction with the A49. Antrobus boasts a Village Hall to be proud of. Located in the centre of the village, it literally is at the heart of the Antrobus community - having been built by local residents on land given by a nearby farming family.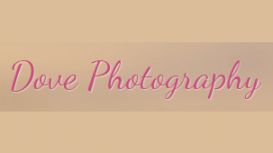 A fun & unique way to express your personality & that of your family. Your most cherished special moments captured forever. Show off a stunning set of contemporary images on your wall. Give someone

you love a beautiful piece of art in a frame, a fairytale album or an amazing DVD of images. As a family photographer, Sheila knows the importance of capturing the essence of your wonderful family.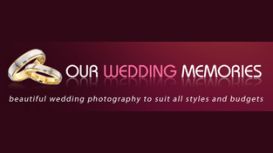 Wedding photographer covering Bristol, Somerset, Gloucestershire, Wiltshire, South Wales. I provide a unique record of your big day, tailored to your requirements. Coverage can start with your bridal

preparations, and continue into your evening do if you wish. The booking process starts with a personal consultation, either at your base or mine, where you can meet me and view my previous work. You can also view previous weddings on my website.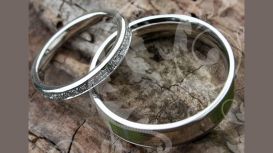 kentishweddingphotographer.co.uk
Beautiful images of previous weddings captured by Kentish Wedding Photographer of Canterbury, Kent - from formal to reportage. Based in Canterbury, Kentish Wedding Photographer provides wedding

photography across the whole of Kent. Our lead photographer has a wealth of experience in photography, with a keen eye for detail and a background in the graphic design industry.
---
Planning a wedding is a lot of work, no matter if it comes to a small one or to one with many guests. Therefore, the help of a wedding company can be a lot of help and assist you in overcoming all possible challenges and obstacles in this happy day in your life. A wedding company can offer different levels of help or take the whole control on your behalf. A wedding company can handle everything for you and leave you enjoy your special day the way you want it.
However, deciding exactly how to choose a wedding company can be a challenge by itself. The main thing every couple is looking for, when considering a wedding company, is a company with enough experience and expertise. However, when choosing a wedding company, it is also important to choose a professional, who you will click with personally and from the get-go. A wedding company professional, who will definitely understand all your requirements, desires, and needs, and is ready to go out of their way to ensure that all your demands and desires for your special day are met. In addition, you will want to find a wedding company that can offer a service to fir your budget. After all, weddings are pretty expensive already. It may seem that finding the right wedding company is like searching a needle in a haystack and maybe it is really like this. However, we will help you narrow down your choice to the best wedding company by following these simple tips.
Utilize Referrals for a Wedding Company
When looking for a certain type of specialist, no matter if it comes to a hair stylist, a plumber, or a locksmith, you will want to start by gathering and utilizing referrals and recommendations from the people you know, right? So why it will be any different when looking for a wedding company? Therefore, when you consider working with a wedding company, you are recommended to utilize your personal network of relatives, friends, and people you know and their friends and check if they can provide you with recommendations on a wedding company or warn you about a wedding company they are not happy with. It may be very biased, however, this approach can also be very helpful and many couples benefit from it. At least, a personal reference can definitely put your mind at ease and narrow down your options a lot. Similarly, make sure to take advantage of online reviews and opinions shared about a wedding company you may be interested into. However, beware of biased reviews as they may be some written for people, who are paid and not real clients of a wedding company.
Research Online Presence of a Wedding Company
You can learn a lot about a wedding company and its style of work and approach to each couple by their online presence. Therefore, we recommend you research and have a look at all social media accounts and the website of a wedding company. A good wedding company will have an online portfolio and even a blog. Such details are very important, because they will provide you with the chance to not simply learn more about the wedding company, but also see if you will click with their style of work and how they handle things. An online presence of a wedding company will show you the wedding company's "brand voice" and how they express their aesthetics and style of work.
Meet In Person with a Wedding Company Planner
Virtual communication is great and can tell you a lot about a wedding company, help you decide if you want to work with this wedding company. However, there is nothing like meeting in person with the wedding company planner, who can work on your own wedding. Discussing all your requirements, desires, and needs, and seeing how they will communicate out their strategies and plans, how they can respond to what you want and expect is the only certain way to help you make a good final decision on a wedding company. Before you hire a wedding company, always ensure at least one meeting face-to-face and see if you will be able to click right away.
Interviewing the Wedding Company
Imagine a scenario of a job interview, It is almost the same thing when you are hiring a wedding company. You want to ask all your important questions and make a decision based on the answers you get. Going into an interview with a wedding company with no preparation at all is definitely not a good approach. Therefore, we recommend you to prepare a list of questions that will address all your concerns. After all, hiring a wedding company is a serious business, interviewing one should be approached seriously too. You don't want to be left unsatisfied or even frustrated with the performance of the wedding company just because of some unspoken details in the beginning and along the way. In addition, this stage of an interview with the wedding company is the right time to discuss and explain how much of their work you will need and how much you prefer to do on your own.
Carefully Read the Contract with a Wedding Company
Let's say you have narrowed down your choice to the wedding company that best meets your needs and requirements. It is time to hire this wedding company and sign the contract. However, before putting your signature on the paperwork, make sure to take your time and carefully read the contract. It may be very boring and you may not look forward to read the contract with the wedding company, however, this is extremely important to give you the peace of mind that you won't get any surprises along the way and that all your requirements are met with understanding from the other party. Make sure to also understand more about how the particular wedding company planner is handling things like pricing and additional fees, day-off set up and tear down, any backup plans for unexpected situations, etc.
Utilize referrals for a wedding company
Research online presence of a wedding company
Meet in person with a wedding company planner
Interviewing the wedding company
Carefully read the contract with a wedding company