Recommended Wedding Services Companies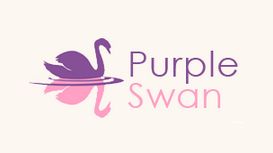 We are a wedding and event venue styling company based in Kendal, Cumbria, serving the beautiful Lake District, Lancashire and the North West. Purple Swan was formed in 2009 by Carla and Francis.

Trained in 'Set Design for Film, TV and Theatre', Carla had worked in the theatre and film industry for over 10 years.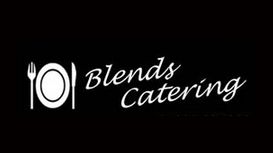 We are passionate about the flavour, quality, quantity, presentation and correct service of our food. The quality of our ingredients is vital. We opt for good foods cooked with clarity and

identifiable ingredients - we prefer to serve foods simply with excellent presentation. Blends Catering was established in August 1998 by Steve and Gill Thornton. Steve left a career in catering to set up Blends and make his own impression on the catering world with fellow director and wife Gill.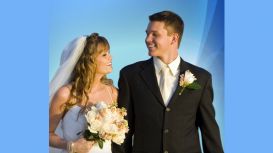 wedding-dj-discobirmingham.co.uk
We provide only the best bespoke wedding entertainment using full time professional DJ's & Mobile Discos in and around the Birmingham area. We have a vast wealth of local knowledge with DJ's based in

Birmingham and the surrounding counties, couple that with our experience within the mobile disco industry, soon you will see why we specialise in disco and wedding disco hire without the hassle.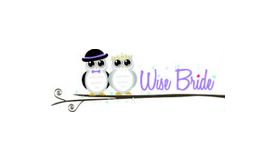 Wise Bride is a handy dandy website for you to find wedding suppliers local to you, as well as provide some useful tools and information. We know that planning a wedding can make you feel like your

head might explode - we've been there - but relax, we're here to help! Helpfully, Wise Bride has a list of wedding suppliers with a review section so be sure to check them out and be certain you're using the right company for you!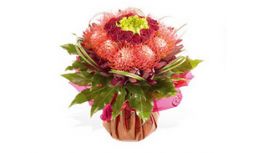 Flair with Flowers offers the most contemporary of styles and designs and we have a reputation for our unique range of flowers and foliage. Our unbeatable quality and individual service can cater for

the most intimate, to the more flamboyant, from the most contemporary, to the more traditional. Our highly qualified assistants are here to advise and guide you. We have the expertise to help you make your choice from the smallest of handtied bouquets, to the more lavish of affairs.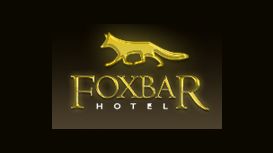 A warm welcome awaits you at this privately owned hotel located in Kilmarnock, in the heart of beautiful Ayrshire. The newly renovated hotel is situated close to the town centre, bus and railway

stations and close to the new Burns Monument Centre. The hotel is only fifteen minutes drive from Prestwick airport and thirty minutes from Glasgow airport and is within easy reach of all of Ayrshire, the coast and numerous championship and local golf courses.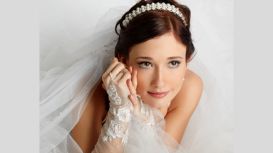 warwickshireweddingdresses.co.uk
At Bridal By Design Stratford Upon Avon & Warwick we can create the perfect wedding dress to make your special day, extra special. To see if we can help find your perfect dress book an appointment

with us today in the comfort of your own home to discuss your requirements, go through our extensive catalogue, receive a quote for bespoking your dream dress and be professionally measured.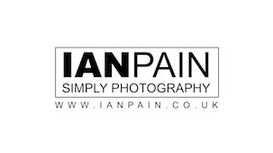 Ian Pain - Simply Photography is based in Exmouth but covers Devon, Somerset, Dorset & Cornwall for all types of wedding photography. My service is personalised to suit you and tailored to meet your

individual needs. I am a professional photographer and have lots of experience working in many different types of environments. My approach is a relaxed yet focused shooting style which helps in producing the right look and tone for your requirements.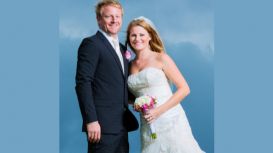 weddingsbytotalpets.co.uk
Are you planning your wedding and wishing that your pets could be there with you on your special day? Well now they can! Weddings by Total Pet Services are thrilled to provide this exciting service

and can provide a bespoke package including providing doggy gift bags, arranging pre wedding grooming, recommendations on a pet friendly venue and photographer, or simply having your furry friends there for a few photos!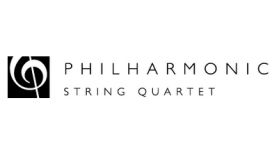 philharmonicstringquartet.com
The Philharmonic String Quartet is a group of professionally trained musicians who have formed one of Britain's premier ensembles. Performing for weddings and events across England in London,

Birmingham, Cardiff, Manchester, Liverpool, Chester, Leeds & Sheffield. We are offer top level performances at a price to fit your budget. With 100's of outstanding performances we have built a solid reputation both musically, and visually.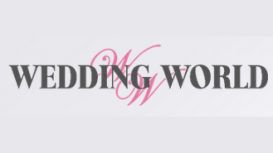 weddingworldshropshire.co.uk
Since opening in Shropshire in 1983, Wedding World has built up an enviable reputation as one of the premiere bridal houses in the West Midlands, supplying top quality wedding gowns, bridesmaid

dresses and accessories to hundreds of brides every year.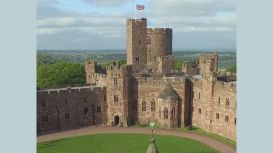 We are a London based wedding videography company offering our professional wedding video services all over the UK and abroad. We specialise in producing bespoke wedding videos and strictly limit the

number of weddings we film each year to ensure quality. Visit our wedding video page for all our latest wedding films.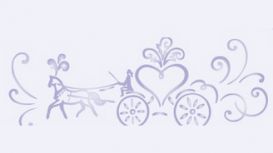 We, at The Wedding Wishing Well Foundation believe that few things in life can be more important or rewarding, than giving such a person a chance to have their dream wedding day, with all the

excitement, love and happiness that brings. For many families, the memory of a happy wedding day can be a cherished moment.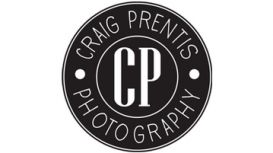 I'm not there to hold you up, make you go back and do things again or make you feel awkward with cheesy posing. Instead, I quietly go about my business, photographing the day as it happens, with

minimal fuss and interruption. I'm looking for the moments, the emotion, the real story of the day.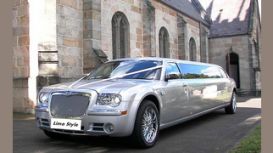 Limo Style has many years experience in the Limousine & Corporate Business so we are your first point of call for a luxury transport service 24 hours a day 7 days a week. Whether you're calling on us

for a corporate meeting or a night on the town or may be a ride to the airport, our service is prompt and our rates are reasonable. And you'll appreciate our dedication to excellence when you meet our courteous and reliable Limousine drivers.
---
Planning a wedding is a lot of work, no matter if it comes to a small one or to one with many guests. Therefore, the help of a wedding company can be a lot of help and assist you in overcoming all possible challenges and obstacles in this happy day in your life. A wedding company can offer different levels of help or take the whole control on your behalf. A wedding company can handle everything for you and leave you enjoy your special day the way you want it.
However, deciding exactly how to choose a wedding company can be a challenge by itself. The main thing every couple is looking for, when considering a wedding company, is a company with enough experience and expertise. However, when choosing a wedding company, it is also important to choose a professional, who you will click with personally and from the get-go. A wedding company professional, who will definitely understand all your requirements, desires, and needs, and is ready to go out of their way to ensure that all your demands and desires for your special day are met. In addition, you will want to find a wedding company that can offer a service to fir your budget. After all, weddings are pretty expensive already. It may seem that finding the right wedding company is like searching a needle in a haystack and maybe it is really like this. However, we will help you narrow down your choice to the best wedding company by following these simple tips.
Utilize Referrals for a Wedding Company
When looking for a certain type of specialist, no matter if it comes to a hair stylist, a plumber, or a locksmith, you will want to start by gathering and utilizing referrals and recommendations from the people you know, right? So why it will be any different when looking for a wedding company? Therefore, when you consider working with a wedding company, you are recommended to utilize your personal network of relatives, friends, and people you know and their friends and check if they can provide you with recommendations on a wedding company or warn you about a wedding company they are not happy with. It may be very biased, however, this approach can also be very helpful and many couples benefit from it. At least, a personal reference can definitely put your mind at ease and narrow down your options a lot. Similarly, make sure to take advantage of online reviews and opinions shared about a wedding company you may be interested into. However, beware of biased reviews as they may be some written for people, who are paid and not real clients of a wedding company.
Research Online Presence of a Wedding Company
You can learn a lot about a wedding company and its style of work and approach to each couple by their online presence. Therefore, we recommend you research and have a look at all social media accounts and the website of a wedding company. A good wedding company will have an online portfolio and even a blog. Such details are very important, because they will provide you with the chance to not simply learn more about the wedding company, but also see if you will click with their style of work and how they handle things. An online presence of a wedding company will show you the wedding company's "brand voice" and how they express their aesthetics and style of work.
Meet In Person with a Wedding Company Planner
Virtual communication is great and can tell you a lot about a wedding company, help you decide if you want to work with this wedding company. However, there is nothing like meeting in person with the wedding company planner, who can work on your own wedding. Discussing all your requirements, desires, and needs, and seeing how they will communicate out their strategies and plans, how they can respond to what you want and expect is the only certain way to help you make a good final decision on a wedding company. Before you hire a wedding company, always ensure at least one meeting face-to-face and see if you will be able to click right away.
Interviewing the Wedding Company
Imagine a scenario of a job interview, It is almost the same thing when you are hiring a wedding company. You want to ask all your important questions and make a decision based on the answers you get. Going into an interview with a wedding company with no preparation at all is definitely not a good approach. Therefore, we recommend you to prepare a list of questions that will address all your concerns. After all, hiring a wedding company is a serious business, interviewing one should be approached seriously too. You don't want to be left unsatisfied or even frustrated with the performance of the wedding company just because of some unspoken details in the beginning and along the way. In addition, this stage of an interview with the wedding company is the right time to discuss and explain how much of their work you will need and how much you prefer to do on your own.
Carefully Read the Contract with a Wedding Company
Let's say you have narrowed down your choice to the wedding company that best meets your needs and requirements. It is time to hire this wedding company and sign the contract. However, before putting your signature on the paperwork, make sure to take your time and carefully read the contract. It may be very boring and you may not look forward to read the contract with the wedding company, however, this is extremely important to give you the peace of mind that you won't get any surprises along the way and that all your requirements are met with understanding from the other party. Make sure to also understand more about how the particular wedding company planner is handling things like pricing and additional fees, day-off set up and tear down, any backup plans for unexpected situations, etc.
Utilize referrals for a wedding company
Research online presence of a wedding company
Meet in person with a wedding company planner
Interviewing the wedding company
Carefully read the contract with a wedding company